Elliptical trainers got firmly established both in commercial gyms and homes. It doesn't seem like their popularity is going to wane any time soon. Fitness equipment brands keep supplying new high-end machines packed with features that satisfy even the most sophisticated requirements. Usually, such machines are rather expensive but there are still many models that are more affordable and give you good value for your money.
Many Proform machines fit into that category. Not overly fancy or flashy, they are still well-loved by customers and offer solid quality and reliable performance. Proform 225 CSE Elliptical trainer is no exception. While it's not without certain flaws, it's still a good machine for home workouts suitable for everyday use.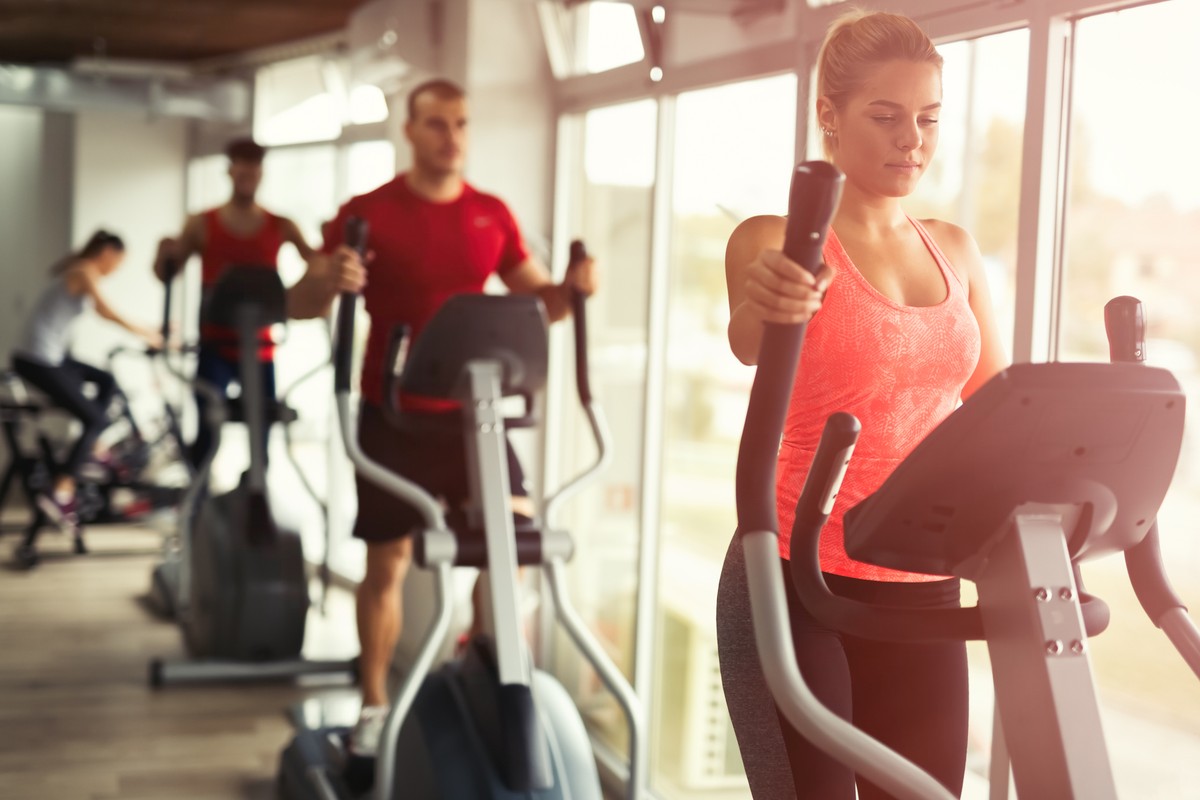 Proform 225 CSE Elliptical overview
Being a rear-wheel elliptical, Proform 225 CSE seems rather small and lightweight. In fact, it is probably one of the smallest ellipticals in the Proform family. While it won't take much space in your room, it makes you think if it's stable enough during rigorous workouts.
As one of the low-end machines, this elliptical doesn't look very remarkable. All it can offer in this respect is a plain monochrome design and simple functionality. But then, since it's not the most important aspect of a piece of home exercise equipment, it's hardly a deal-breaker.
Just like all machines of this type, it comes only partly pre-assembled so you'll have to spend about an hour completing the assembly. The good news is it's by no means a difficult task. The user manual has detailed step by step instructions, necessary tools are included in the package and the machine itself is small and not too cumbersome. It's easy to do it even when there's no one to help but some assistance will no doubt make the process easier and speed it up considerably.
While front-wheel ellipticals might be a little uncomfortable to get on and get off of, this machine doesn't have that issue. It's very easy to step into pedals and start your workout and just as easy to stop. The pedals and arms have surprising ease and smoothness about the way they move, which is great to see in this low-end model.
It's worth noting that Proform 225 CSE doesn't offer an adjustable stride length. There's only a fixed 14-inch value which may be a problem for taller people and those who enjoy a more challenging workout. On the other hand, the incline value is adjustable and together with a 15 lbs flywheel, it can still offer decent resistance.
Features
As a low-end basic exercise machine, Proform 225 CSE doesn't offer much in terms of versatility. It comes with only 8 pre-programmed workouts and 12 resistance levels. This might be enough for both beginners and even those with a higher level of physical fitness but if you are a pro athlete you might want to consider purchasing a more advanced machine.
Among other features, it can offer transport wheels, a bottle holder, heart rate sensors built into handlebar grips and a media shelf. You can also use Bluetooth connection in order to connect to iFit fitness service.
Console
The console on Proform 225 CSE is as simple as it gets. You definitely won't be confused about which controls to use even if it's your first experience with ellipticals. There are 8 one-touch buttons for 8 different workout settings, two buttons for increasing or decreasing a resistance level and an on/off button. One of the great things about this console is the LED screen. Its silver background makes all the numbers and symbols pop up so there's no problem seeing all statistics even from distance.
As was mentioned earlier, there's an option to connect to the iFit service which significantly helps to diversify your workout experience. Depending on which workout option you choose, the resistance level and incline will be adjusted automatically.
Pros:
One of the most affordable ellipticals on the market
Extremely easy to use
Compact, space-saving design
Cons:
Very basic and dull-looking
Small stride length that can't be adjusted
Powered by batteries that must be changed often
Small choice of preset workouts and resistance levels
Proform 225 CSE Elliptical FAQ
1. How hard is it to assemble this machine? Will I be able to put it together by myself?
Proform 225 CSE Elliptical is fairly easy to assemble. While it's optimal to use someone's assistance to put it together, you can do it by yourself too. Just make sure that you have all the tools and keep in mind that it can take a while.
2. I want to buy this machine but there's not much space at my place. Is this elliptical foldable?
Proform 225 CSE Elliptical trainer isn't foldable. On the other hand, it's quite compact compared to other workout machines of this type so it's not likely to cause any inconvenience when placed even in a small room.
3. Is there a power cable to plug it into an electrical outlet?
Proform 225 CSE Elliptical doesn't have a power cord. This machine's console is battery-powered and the batteries will have to be replaced frequently.
Best alternative
While it's quite a sturdy and solid workout machine for this money, Proform 225 CSE Elliptical trainer lacks in many respects. Many sacrifices have been made in order to make it one of the most affordable ellipticals on the market and it shows.
Sure, not everyone needs a high-end machine packed with all the state-of-the-art features. Besides, not everyone can spare a larger amount of money for the pleasure of having a home gym. If you are a beginner and don't really need (or can't afford) a more expensive and versatile elliptical, this might be a good pick for you.
However, if you feel like you want a little more for this money but want to stay loyal to the reputable brand, I can suggest a nice alternative: ProForm 150i Elliptical trainer.
Here are a few reasons why it might be better than the 225 CSE model: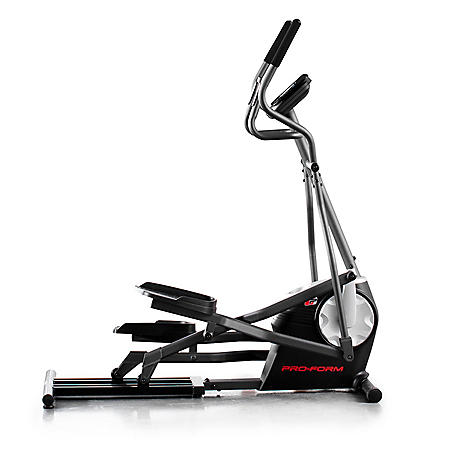 Front-wheel drive and inertia-enhanced flywheel allow using this exercise machine for more challenging workouts.
While it still offers a fixed stride length, it's 17 inches, which can make it quite comfortable even for tall people.
ProForm 150i Elliptical has 12 pre-programmed workouts as opposed to 8 offered by the 225 CSE model.
ProForm 150i Elliptical is in the same price range so you don't have to overpay to have a little more.
This being said, your choice completely depends on your preferences and what you want from your elliptical trainer for your money.